Re-Inventing Yourself
Wednesday, September 30, 2020 (6:00 PM - 8:00 PM) (EDT)
Description
Women who go big are seeking something better FROM themselves and FOR themselves. Whether you want to take charge of your life and your future, cultivate smooth and easy relationships, cultivate success or answer the question, " What's next for me"?, reinventing some part of yourself and your life is at the core. In this hands-on workshop, you'll learn what it takes to reinvent yourself and your life so you can become the person you're meant to be and live the life you're meant to live. You will leave with 10 steps to reinventing yourself and your life.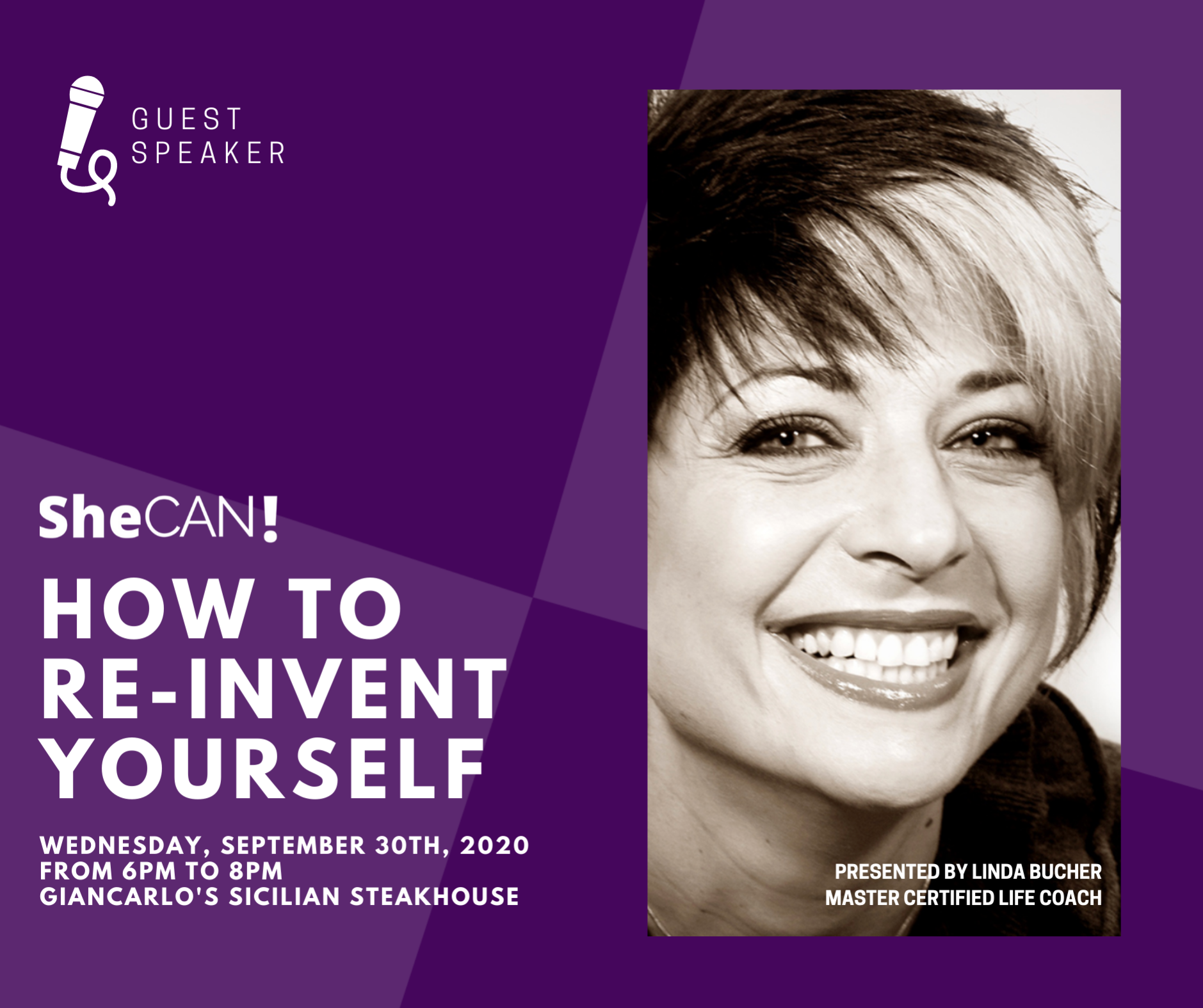 ---
MEET THE PRESENTER - LINDA BUCHER, MASTER CERTIFIED LIFE COACH AND BUSINESS MENTOR
Linda Bucher is a Master Certified Life Coach and Business Mentor who is uber passionate about helping smart, driven, successful people, like you get out of your own way and Unleash Your Bigness™ in life and business. Known as the "Go Big Coach," Linda will help you Get Clear, Get Confident and Go Big™. Incorporating 25 years of corporate experience, more than 10 years as an entrepreneur, with an MBA and multiple coaching certifications and diverse life experiences, Linda sits in a unique place to help people turn their dreams into realities. Linda is also a business strategist and a speaker who frequently contributes her experience and expertise to Western New York businesses, universities and organizations. She is the author of The Confident Coach: Connecting the Work You Love to the Success You Want to Achieve, a work written about her philosophy that when you wrap what you're doing and how you're doing it around who you are, success and happiness will meet you there. In her free time, you'll find Linda at her piano, in nature, or exploring Western New York (and beyond!) with her Renaissance Man!
Pricing
No Charge for Annual SheCAN! Members
$ 25 for 90-Day SheCAN Members
$ 40 For 1 Month Trial SheCAN! Members
$ 40 for Guests
Due to the restrictions on attendance, a fee of $ 40 will be charged to any registrant who does not attend without notifying SheCAN!
Giancarlo's Sicilian Steakhouse
The Tony Walker Center, Main Street



Williamsville

,

United States