Set Boundaries and Learn to Say NO!
Set Boundaries and Learn to Say NO!
Thursday, September 17, 2020 (8:00 AM - 9:00 AM) (EDT)
Description
Explore scenarios where it's helpful and beneficial to say NO to people in various situations. Using the IQ Matrix Mind Map, we will understand how saying YES in certain situations can actually hurt you. It will highlight the advantages of saying NO and the value this can bring to your life. Together, we will walk through a five-step process that will help you say NO to anyone at any time in a polite and non-offensive way, and provide you with guidelines for doing so with confidence. As we work through this map you will get better at understanding when it would be best to say NO to subsequently boost your productivity and free up your time to focus on the things that matter most.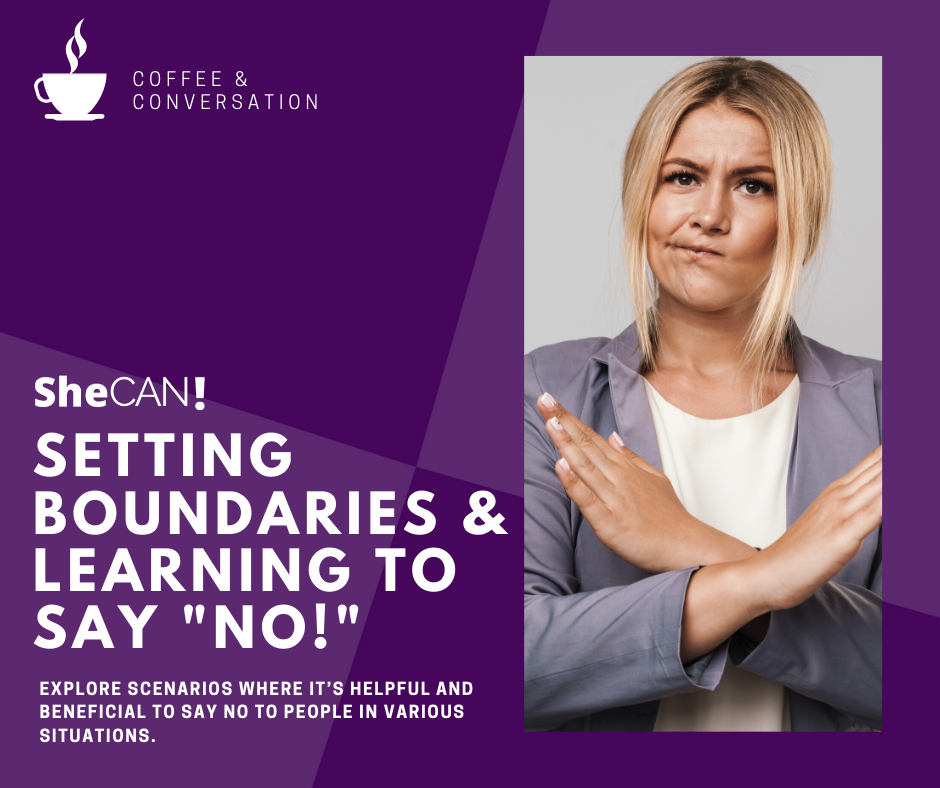 Pricing
NO CHARGE for SheCAN! Members
$ 10.00 for Guests
Via Zoom Video Conference